Add-On Option: Extended Stay on Sunday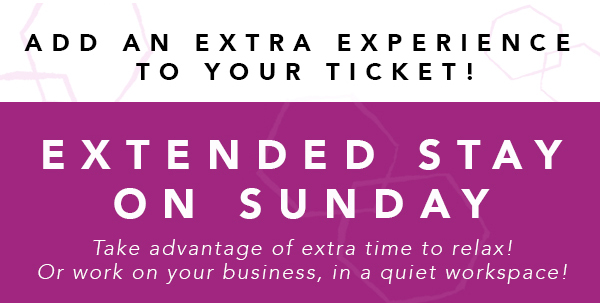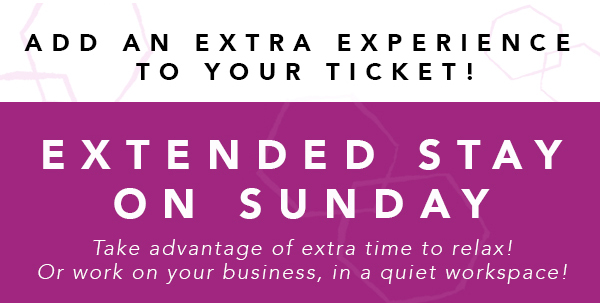 Add-On Option: Extended Stay on Sunday
Add an additional after-hours option to your ticket from 11:30am - 3:30pm on Sunday!
* Take advantage of extra time to relax! Or work on your business, in a quiet workspace! Why not a little of both?! Either way, you'll experience an ideal ending to a perfect weekend.
* Enjoy a complimentary light lunch as well!