'Act Like The C.E.O. That You Are' - Printable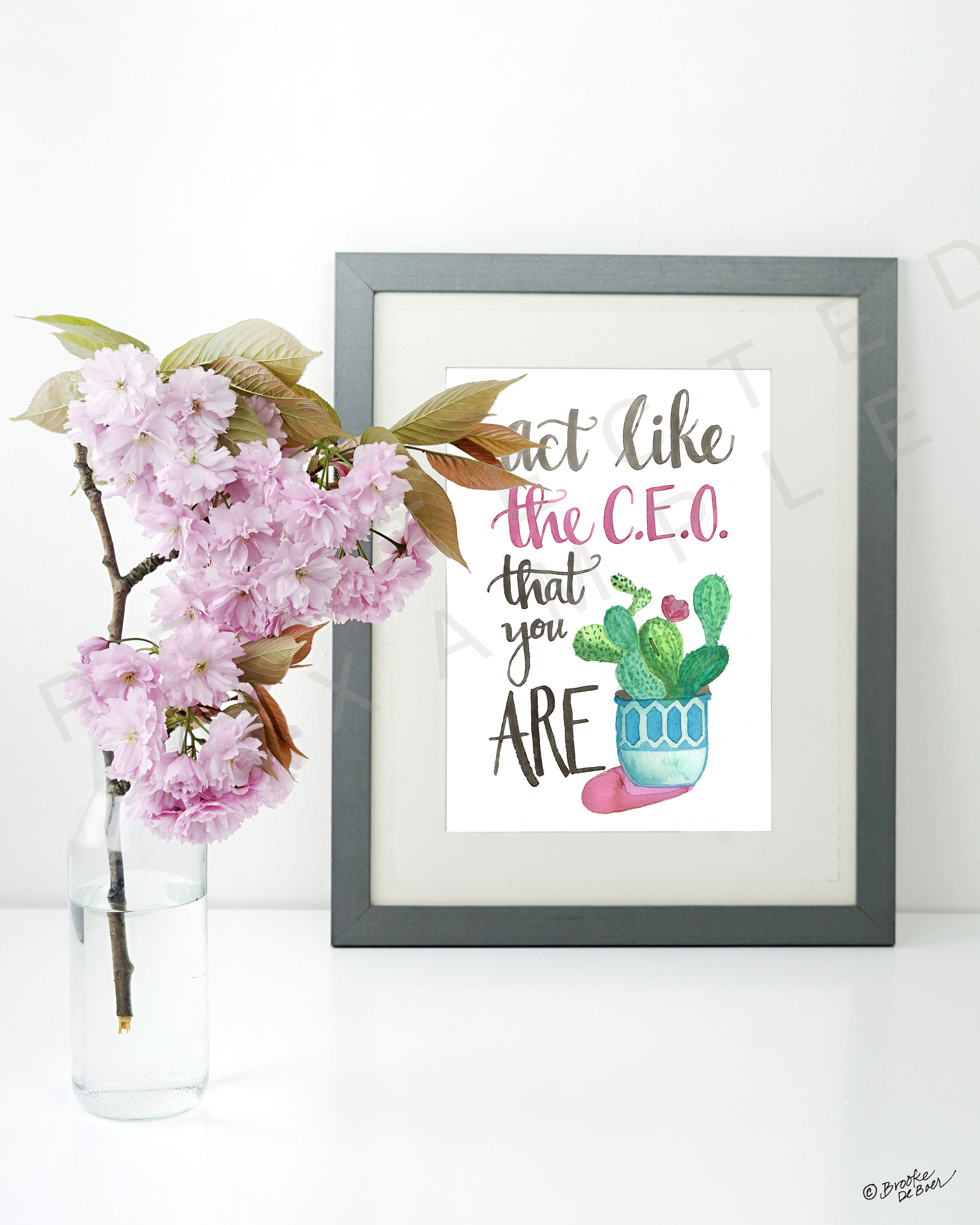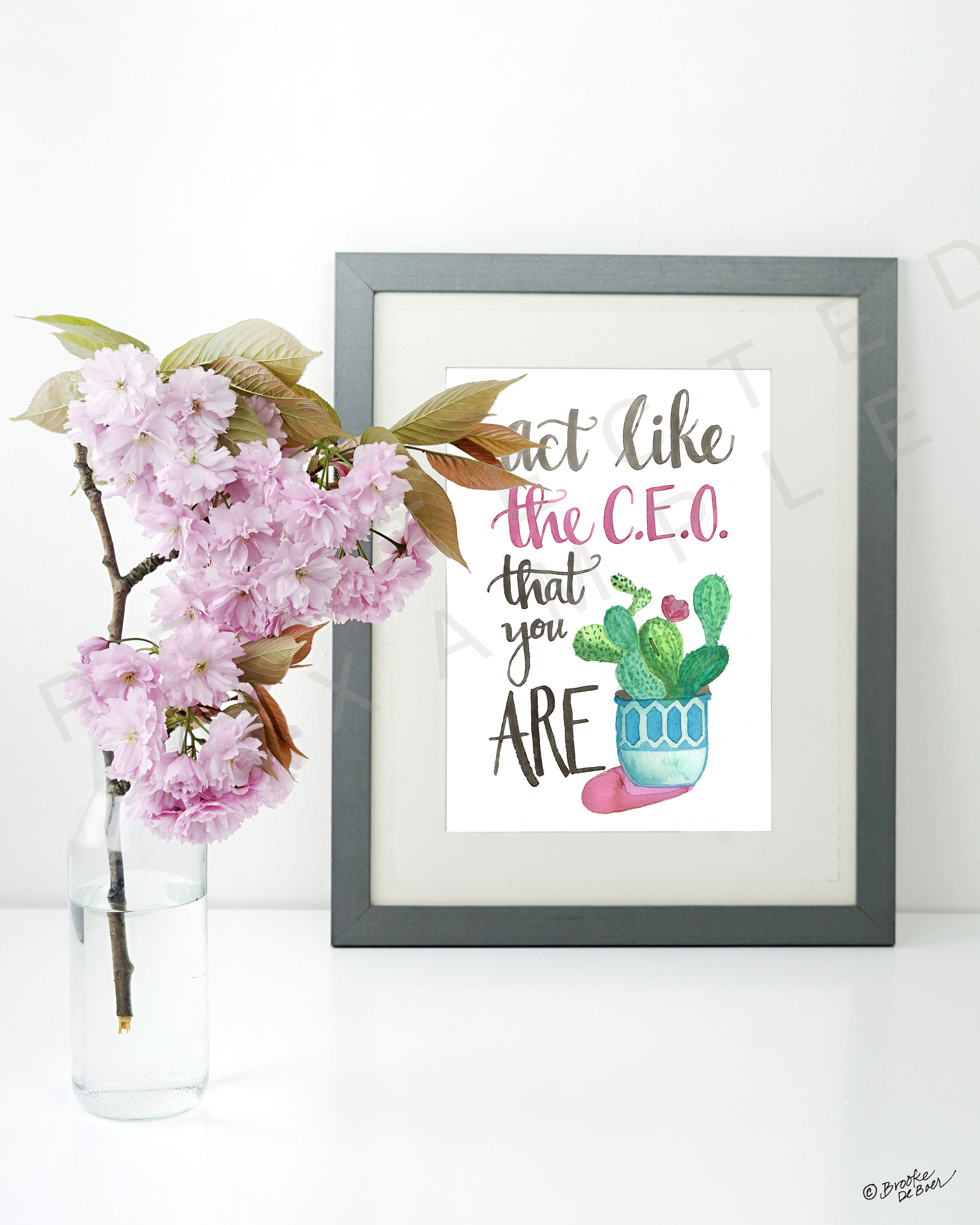 'Act Like The C.E.O. That You Are' - Printable
Girl, it's time you start acting like the C.E.O. that you are! Make those decisions with confidence. You can totally rock you role. Add this inspirational art print to your walls to keep you reminded of what is true. This is a digital printable available for download immediately after you purchase it.
It's easy and inexpensive to have it printed at your local office supply store. Just send it in on their website and pick it up when you're in town or have it shipped directly to you. I like to use Staples.com to print my art prints and I specify cardstock or 120lb. paper. It usually costs under a dollar per print. Print as many as you like with this file and gift them to your friends!
I am a typography artist working out of my set-in-nature studio in Saugatuck, MI. I create art and products to help entrepreneurs thrive in the pursuit of building their businesses. I hope this art print download inspires you to do your best work!
All the Best,
-Brooke DeBoer